Our Staff: committed to your pet's health.
Seekonk based Central Ave Veterinary Hospital excels in the science of Veterinary medicine and was founded in 1977. Since then Dr. William Truesdale and our staff have excelled in compassionate veterinary care in the Seekonk area
Central Ave Veterinary Hospital is a full-service animal hospital whose mission is to provide the highest standard of veterinary care for pets. We provide friendly, informative, and supportive services for you and your pet, while maintaining a superior working environment for our employees.
Meet some of our employees:
Central Ave Veterinary Hospital offers the Seekonk and surrounding communities emergency veterinary services as well as medical, surgical, and dental veterinary care. We offer in-house pharmacy, full scale medical laboratory, and state of the arts diagnostics to include, Ultrasound, Endoscopy, digital Radiography. Our facility offers a one stop for your pet's health and medical care.
Dr William C Truesdale
Dr. Truesdale is a Graduate of Michigan State, he preformed his internship in Springfield Ma, where he meet his wife Tina. He than went to work for Dr Dewitt in North Attleboro, before opening his own practice in 1977. He resides in Attleboro Ma with his wife and Boxer Derek and Affenpinsher's Ben and Fiona. In his spare time he enjoys going to Dog shows and is very involved with the Canine Health Foundation.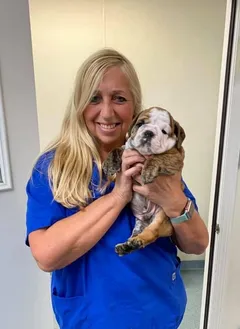 Pam Lusiak
Officer Manager / Repro Nurse
Pamela has worked at the office since 1979. She has 2 sons and 4 Grandchildren, a Boxer and a Rottweiler and a Cat named Lee. When not working she and her husband enjoy trying new Restaurant's, hiking, walking on the beach and photography.
Karen Pittss
Technician / Repro Nurse
Karen came to volunteer in 1982 while still in high school and never left. She enjoys spending time with her husband and daughter and their three dogs, Doodles and Elujah and, Squints. Karen's love for animals has carried over to her daughter, who also volunteer's at the hospital.
Carol McCabe
Veterinary Technician/Surgical Nurse
Carol Started in 1984 shortly after graduating form Becker Collage. She currently resides in Attleboro with her husband and 2 children. Carol spends her time off being a Hockey Mom, which is a full time job in its self.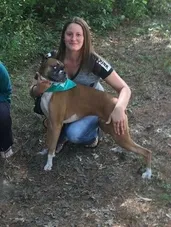 Crystal Ilic
Veterinary Technician and Assistant Office Manager
Crystal joined out team in 2001. She covers all aspects of the hospital from Technician to billing. She enjoys cooking and spending time with her family.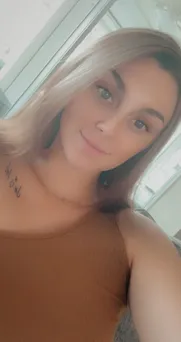 Bailey Roy
Receptionist
Bailey joined our team in 2019 and is a great asset to our desk. She share's her home with her boyfriend John and there 2 dogs and 2 cats.
Brianna Cunha
Brianna's Mother worked for us for 18 years so it was only natural that Brianna start working for us as. She started in the kennels and than left to start a family. We are happy to say she is back as a Receptionist. She now shares her home with her husband and 4 children and her Bulldog and Frenchie.
Receptionist
Amy Morse
Receptionist
Amy started coming to our office with her parents, and it was always her wish to work here. We are glad we could make that happen. Amy shares her home with her 2 beagles and a Chihuahua.
Emily Costa
Veterinary Assistant
Emily is a farm girl, where she got her love for animals. She absolutely loves cats especially black one. She is our crazy cat owner!
Makayla Ramos
Receptionist
Makalya came to us with no Veterinary experience. We decided to take a chance and we are so glad we did. She shares her home with her fiancé and 3 dogs.
Christine Silva
Receptionist
is one of the newest members to our team, After leaving the work force to raise her children, she decided it was time to join our team. Christine does a lot of pet rehab. She shares her home with her husband, 3 children, 7 cats, 9 rabbits, 2 guinea pigs, 2 gecko's, and a bearded dragon.
Nicole Praisner
Receptionist
Nicole joined our team in 2010, she is such an asset to the team. Nicole is an avid Softball player , but her real favorite pastime is raising her 2 boys. She shares her home with her husband, sons, her dog Brew and cat John Snow.
Autumn Lemaistre
Receptionist
One of the newest members of our team. Autumn is such joy to work with. She fits right in with the team.
Alexis DelRosso
Kennel and Vet Tech Assistant
Alexis joined the team over a year ago and takes imitative to learn new things, and is great with the animals.
Ashley Greenleaf

Kennel and Vet Tech Assistant
Ashley has been part of the team for the last 2 years. She has a great rapport with the animals and has a way with the more difficult ones.